If you're one of those people who think 3D design is only for the privileged few, think again!
Just because a computer-generated image looks amazing doesn't mean it took hours and hours to create, and as a result will cost you an arm and a leg.
The end result will be exactly as you'd pictured it.

With 3D product modelling, you can rest assured that the visual will be precisely as you'd imagined it. There won't be any surprises. Any disappointments. Because it'll be exactly what you had in mind.

As we explained in our previous article, the only limit to photorealistic 3D rendering is your own imagination.
ONE PRODUCT, MULTIPLE SCENARIOS
Computer-generated imaging allows us to provide different versions of the same product which can be used in a multitude of ways as a complement to your marketing material.
USEFUL FOR A RANGE OF SIMILAR PRODUCTS
CHANGE OF ENVIRONNEMENT
If on top of everything else, your product is also available in various different materials and/or colors, or you're looking to diversify your product offering, the amount of work involved will usually increase accordingly.
By opting for photorealistic 3D rendering, you will save a great deal of time when it comes to variations in the decor or products. It's easy for us to develop a complete range or collection of products by building on the same central theme. Just wait and see, you'll save time AND money!
ADVANTAGEOUS WHEN THERE ARE COMPLEX FEATURES
Marketing a product is not always an easy task when the product in question has numerous features, is custom-made or is hard to capture in a photo because of its unique or intricate visual qualities: products in chrome or stainless steel, hardwood flooring, granite countertops, design details made of metal or other types of material, etc.
QUICK VARIATIONS
The best thing about 3D modeling in cases like this is that variations can be developed quickly. The level of realism achieved can even surpass traditional photography in some of the more challenging cases, such as flooring, bathtubs, kitchen sinks, shower heads, doors and bases, etc.
REDUCE YOUR PRODUCTION COSTS
At the same time, it will reduce your production costs. It does away with the need to transport goods to the photo shoot location, especially if it's a heavy product or one that has countless variations, which could cost you a fortune in transport costs.
You will also avoid having to assemble and then disassemble everything on site, as well as paying for the manpower to do so.
AVOID EXTRA COSTS
A 3D rendering of your product will allow you to avoid all these extra costs. What's more, your goods won't go to waste (yet another expense you can do without!) because we only need one product sample to create a 3D rendering.
Just think about it!
3D RENDERING SERVICES WON'T BREAK THE BANK.
In the same way as you may have a flair for marketing, remember that others have honed their natural talent for 3D design… Pooling the strengths of both these disciplines enables us to develop efficient, cost-effective, attractive and original ways of showcasing your products. In other words, solutions that will meet all your criteria.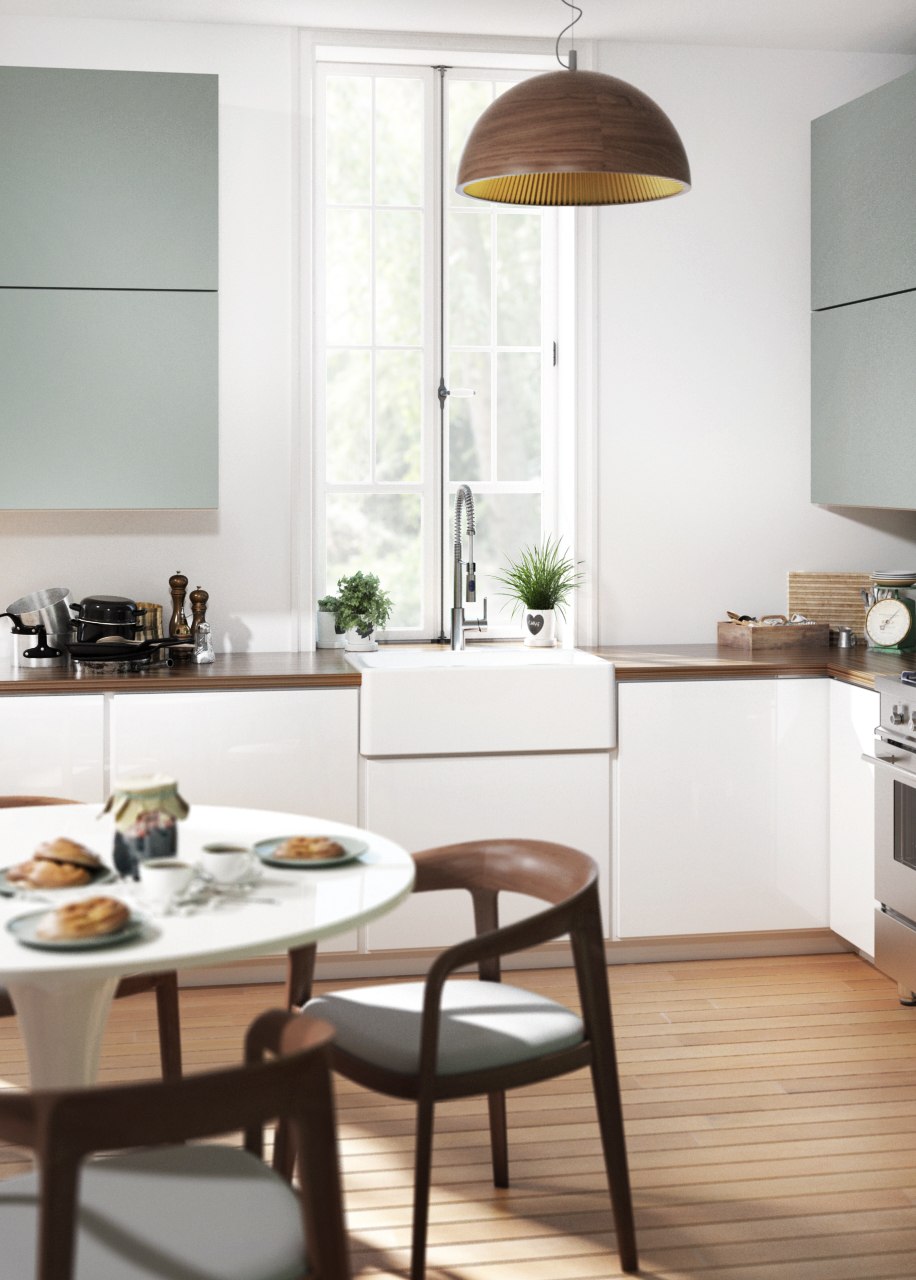 PHOTOREALISTIC 3D RENDERING IS WITHIN EVERYONE'S BUDGET
The process begins with a straightforward list of expectations and requirements and ends just as simply with the exact rendering you had in mind at the time of debriefing.
Gone are the days …
…when you had to spend an entire day in a photo studio overseeing the installation of a tailor-made environment also making sure it corresponded precisely to the specified criteria. Knowing that you may be forced to start all over again,

…when you'd realize too late that there's a tiny detail missing from the final visual but the photo shoot is over and making changes is no longer an option,

…of the fixed viewing angle, shackling the product to a single, exclusive environment,

…when you had to wait until your product was in production before being able to begin the marketing phase,

…when you were constantly duplicating your work and couldn't go back a step or two when the needs themselves had changed,

What we're basically trying to say, as you've probably guessed, is that we are now in the age of photorealistic renderings!
THE SECRET TO OBTAINING FAST RESULTS?
KNOWING WHAT YOU WANT
The best way to make your 3D design project as cost-effective as possible is to develop a clearly defined moodboard based on your pre-established requirements. And then, talk it over with us, because we enjoy exploring all the different possibilities with you. We also have sufficient experience to tell you if you've got enough to go on or not. If you'd like to take a step back or simply want some fresh insight, we'd be happy to talk it through with you and help determine your overall expectations for the project.
And don't worry if you're a somewhat disorganized person, we definitely won't let you down.
INDULGE, IT'S 3D WE'RE TALKING ABOUT!
CGI: the more unusual the idea, the more you have to gain.
This is the world of 3D animation. So why not indulge yourself! Once you've taken that first step, you'll realize that it won't cost you a penny more to see your awe-inspiring and mind-boggling design ideas brought to fruition!
Use this wonderful opportunity to promote your products in inspiring, customized environments and wow your clients!
NOT QUITE READY YET?
Did you know that all we need is a single AutoCAD, SolidWorks or SketchUp file in order to create a 3D rendering that will live up to all your expectations?
Don't worry if you're still using 2D because reading a technical file holds no secrets for our 3D designers. They are proficient at using 3D software to convert files and get the ball rolling smoothly.
IS 3D UNCHARTERED TERRITORY FOR YOU?
Who says you need to understand the ins and outs of virtual imagery in order to reap the benefits of using photorealism to promote your products?
Knowing what you want is the only thing you'll need to get a project off the ground with our 3D designers.
Have we piqued your curiosity? We've prepared a short step-by-step guide to creating a 3D rendering you can read or reread, and the process is explained in very simple terms!
YOU'RE CLOSER TO MAKING THE SWITCH THAN YOU THINK.
3D rendering is within your reach and your budget!
(we'll probably see you soon then!)