For all those working in one of the manufacturing industries, using 3D animation to showcase products has unsuspected advantages !
A FABRICATED WORLD THAT DOES JUSTICE TO YOUR PRODUCT
An entire world dedicated solely to one product can be created from scratch in order to release it from its usual surroundings and give it center stage.
A COMPLETE RANGE IN JUST ONE ANIMATION
3D animation created to introduce new commercial lighting solutions in a scene developed specifically to stage them within their particular context.

Why produce several individual videos to present each of your products when you can make just one that will bring them all together under the same roof?

Resulting in considerable savings in the overall budget, a tour of the premises allows users to discover a complete range of products.

If you're looking to present several products of the same brand or in the same category, it's the ideal solution.

Structured like a tour of the premises, the products can be visualized within a space with just one click!

"Killing two birds with one stone" as they say.
PROVIDING DETAILED INFORMATION ABOUT A PRODUCT'S TECHNICAL FEATURES
Example of a 3D animation demonstrating the different features of a high-end shower panel.
ENHANCING CUSTOMER EXPERIENCE WITH VIRTUAL REALITY
With 3D animation, you are given the chance to offer users a more tangible experience but virtual reality enables you to take them to a whole new level, with an experience that indisputably stimulates all of the senses!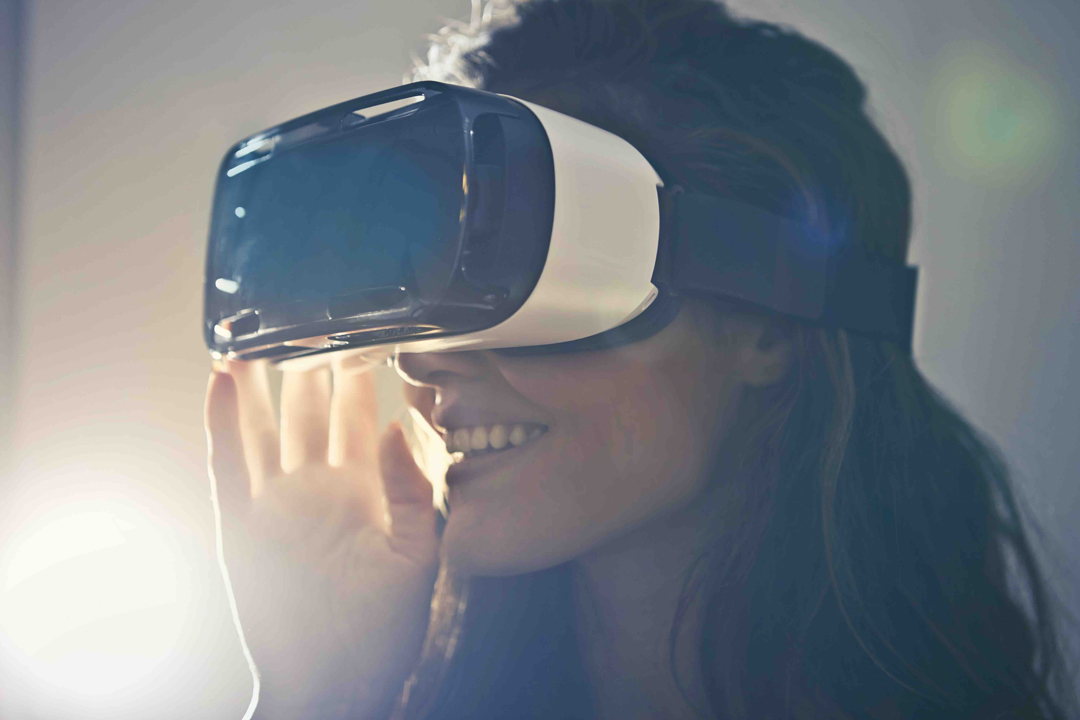 Here again, thanks to technological ingenuity, you can provide your clients with an innovative and truly unforgettable experience. And we can assert that it's in the true sense of the word that virtual reality provides quite literally a genuine sensorial extravaganza!
Either sitting or standing, clients can travel around one or several rooms. Each room showcases one or more products, which can in turn be modified in real time in order to showcase a product's full range without lifting a finger. The rooms can also be given supplementary functions such as the possibility of adding the names of products, displaying their details and prices, changing the atmosphere from daytime to nighttime in just one click, etc.
The benefits of virtual reality for your marketing needs
• Users can come into contact with an environment and its products.
• Users enjoy an experience similar to their future reality, immersing themselves in the scene with its tailor-made ambiance.
• A range of available possibilities to enhance user experience: ambient sounds, insertion of videos, change of scene in real-time, integration of technical data…
• Can be developed on various different platforms and is not restricted to the use of 3D glasses. The technology can also be run on smart phones, tablets and computers.
• Replaces the showroom, adding an immersive dimension that brings the product to life even more convincingly.
Virtual reality is the very first technology that truly lets users soak up the atmosphere of a place. It's a golden opportunity to enable clients to actually step inside a tailor-made scene and show once and for all what is really feels like to be inside a space rather than trying to explain something which, at the end of the day, is much easier to grasp when it's experienced than when it's explained using only words.
Virtual reality is your chance to convince your clientele beyond a shadow of a doubt!
We are putting together a few more of our noteworthy accomplishments, which we'll be unveiling very soon!
Stay tuned…
We'd be pleased to show you!
Call us at + 1 877 687 4114 to find out more about the what, how and when. We'll be happy to be of service in helping you bring your projects, and products, to life!
Keep up to date, subscribe to our articles: