2021 will be a year marked by evolution at Kub Studio. Bigger team, new tools, enhanced techniques… We're looking forward to seeing where your projects will take us next! But sometimes, to know where you're heading, you need to remember where you came from…
From Photography to 3D
Œil pour œil, the forerunner of Kub Studio, was established in Quebec City in 1996. It offered the same product staging services that we provide today, but the old-fashioned way: the images were produced using good old traditional photography. To sell a sink, nothing could be simpler than building an entire kitchen in the studio, with cupboards, island, tiles and everything else, and then taking the photo. But was it really that simple?
It was the acquisition of cutting-edge technology, namely a digital camera, that fuelled the discussion: how could we use this technology to offer the same services, but in a way which would improve efficiency and reduce costs without sacrificing quality? The solution: by combining our expertise in photography with virtual imaging techniques to create breathtakingly photorealistic 3D images.
Photoreal-what?

Photorealism is when you look at this picture and believe that it's actually a photo, when in fact it was created entirely by our 3D artists. Yes, you've got it: this kitchen doesn't exist. It was computer-generated from A to Z to showcase HanStone's expertise. What makes it seem so realistic? The photographic approach used in our early beginnings. Our team received a lot of instruction, notably on the importance of the camera angle and light in rendering an image. When you then add the best 3D modeling techniques, you obtain a visual that accurately projects the feeling you want to sell.
Because it's a known fact: even though a customer may shop for a product, it's actually a feeling they're looking for. A person shopping for a new couch in a catalogue or on the Web won't see the couch first, but the atmosphere of the room it complements. A mechanic looking at an animated exploded view of an engine has to be able to picture themselves "playing with it." In short, a visual speaks to us when we feel like inhabiting it, being a part of it. In real estate, it's all about "location, location, location"; with 3D, it's all about "atmosphere, atmosphere, atmosphere."
So, who is Kub Studio? It's creators of atmosphere, animators of potential, enhancers of reality. Or to put it more simply: a 3D imagery and animation studio that presents your products in context to serve all your promotional and marketing needs.
Who Would Benefit From 3D? Everyone!
Asking who would benefit from 3D is the same as asking who would benefit from publicity: everyone. Gone are the days when this type of technology was reserved for the Hollywood elite, who provided us with moving images that leapt out of the screen thanks to those blue and red glasses. Today, 3D is synonymous with reality, and sometimes this reality is quite simple.
For Aesthetic and Practical Marketing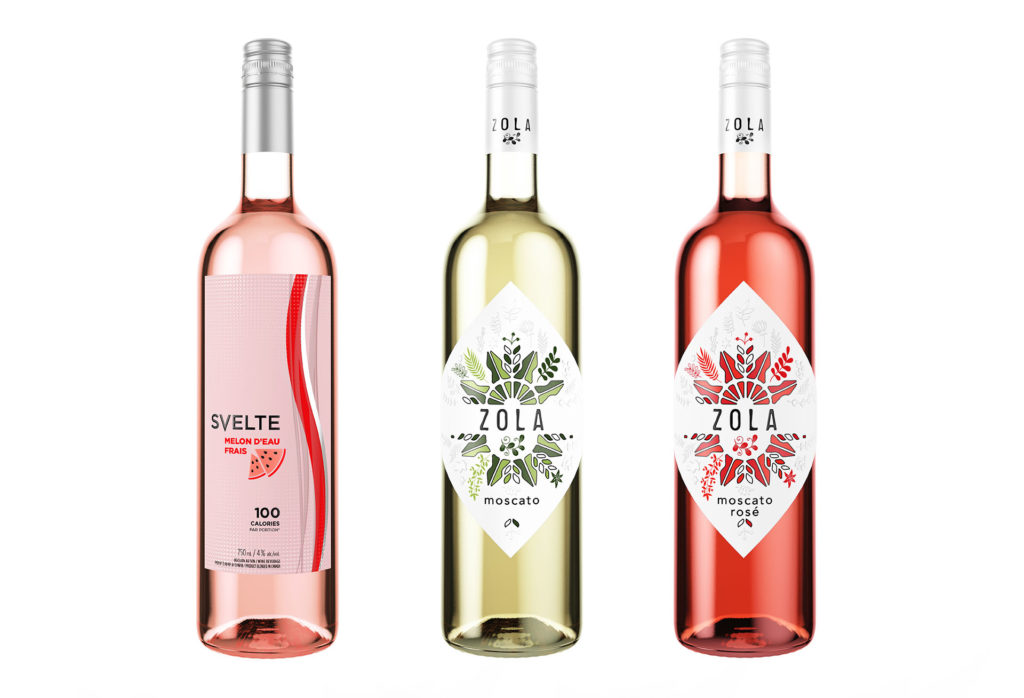 In this Ezi Wine project, by presenting the bottles on a white background, the focus is on the products themselves. And with all their different colours, nothing more was needed! In this case, the relevance of 3D was not so much in the creation but in the practical side: the products are presented in their best light. Gone are the unwanted reflections created by ambient light that could distort the bottles or alter the colours. With a 3D visualization, that is to say a computer-generated image, only the reflections that make the bottles appear more realistic are kept. 3D modeling is the technique best suited to this type of everyday product.
For an Effective Demonstration
Continuing on the theme of simplicity, 3D has not always been used to impress: it can also be a means of providing information. In the STERIS animation, the goal wasn't so much to show the dishwasher but more to explain how it works. Beyond the aesthetics, 3D makes it possible to highlight a product's functionality, an often highly important selling point in industrial sectors.
For an Immersive Experience
However, we can always impress the gallery if that's what you're looking for! Using augmented or virtual reality, we can plunge customers into the heart of a 3D experience. In a world where we can't always be face to face with the customer, this is the closest there is to a showroom or the viewing of a model home. Here, it's no longer a question of simply using 3D to depict a product, it's also a way of providing a service. See for yourself: visit this bathroom! (Maybe knock first.)
So, now do you believe us when we say 3D is for everyone?
Our Expertise
We have built our expertise through contact with customers from all sectors of activity.
Flooring manufacturers are what brought us back to basics: it's thanks to a special photography technique, developed right here in our studio, that we are able to create the most true-to-life tiling. When it comes to a hardwood floor, each board is unique. The key therefore is to lay them out so that the flooring gives the room the desired atmosphere. (Do you recall? Atmosphere, atmosphere, atmosphere!)
Our forays into kitchen and bathroom environments provided us with two-fold expertise: one is water, the other is the surrounding accessories. At Kub Studio, water doesn't "look like it's 3D", and the devices from which the water flows must look just as realistic. It was with this in mind that we perfected the rendering of chrome, among other materials. Its mirror finish requires tremendous skill. Simply try and draw a mirror and make it look realistic and you'll know exactly what we're talking about!
The Key Is in the Unnoticed
This interest in materials soon led us to explore the world of textures. Look at the piece of furniture closest to you. Closer still: look at your clothes! Just imagine if the sweater you're wearing right now was as smooth as a sheet of paper. Would you have bought it if it was? No.
Textures are important. If you don't always notice them, it's because they're everywhere! If our brain had to consciously analyze all the textures around us, it probably wouldn't have enough resources left to process anything else. And yet, if you were shown a completely smooth image, you'd undoubtedly tell us that it didn't look real, that it looked weird.
Textures are one of the keys to successful photorealism. The trick to replicating them is to literally get as close up to them as possible. The naked eye is not enough. That's why, in 2021, we purchased a state-of-the-art device that allows us to see even the most minute fibre before reproducing it.
Therefore, who is Kub Studio? A partner in your marketing strategy. A pioneer in photorealism. A visual artist (why not!). We'll look forward to seeing you (or seeing you again) at your favourite trade shows and exhibitions. In the meantime, we can bring our expertise directly to you. As we said: 3D knows no bounds… nor any boundaries!
Have a project in mind? Want to see what 3D could do for you? Contact us!
See you soon!